Professional Profile: Nicholas Sciannameo 2018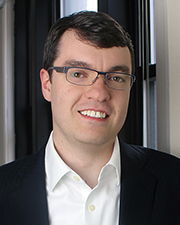 Nicholas Sciannameo
Name: Nicholas Sciannameo
Title: Senior Associate
Company: Shen Milsom & Wilke, LLC
Location: New York City, NY
Birthplace: Ann Arbor, MI
Education: Master of Entertainment Technology, Carnegie Mellon University, Pittsburgh, PA
First job outside of real estate: Updating websites for a music instrument manufacturer
First job in real estate or allied field: Installing and supporting audiovisual systems with Carnegie Mellon's classroom technology group.
What do you do now and what are you planning for the future? I manage audiovisual projects from initial needs assessment and budgeting, to system design and creation of construction documents, bid management, and all aspects of construction administration.
How do you unwind from a busy day? Cooking and listening to music.
Favorite author: Gay Talese
Favorite movie: "Live and Let Die"
Last song you purchased/downloaded? The Revivalists, "All My Friends"
One word to describe your work environment: Knowledgeable
Rules to live by in business: Learn from and own your mistakes – honesty and openness equate to respect and credibility in the long-run.
What is your dream job? Corporate private pilot, but since that ship has likely sailed, I'm happy to call the audiovisual industry home.