Professional Profile: Michelle Galindez 2020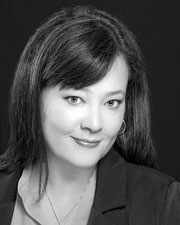 Michelle Galindez
Name: Michelle Galindez
Title: Director of Marketing and Communications
Company: Syska Hennessy
Location: New York, NY
Birthplace: New York, NY
Education: Brooklyn College, B.S Business Management
First job: Clerk- Data Asset Mgmt
First job in real estate or allied field: Small architecture and furniture design firm
What do you do now and what are you planning for the future? This year was tremendous for communications as we went remote. As our internal and external needs changed so dramatically we edited some of our comms planning as it was happening. As we look to the future, we are now taking these valuable lessons to make sure that we can always stay aligned with our employees and with our clients. Our content strategy, inbound and overall social will be a huge part of our marketing strategy…. The written word is as powerful now as it ever was.
How do you unwind from a busy day? A good baseball game (Go Yankees) or interesting book. My collection keeps growing!
Favorite book or author: "Astrophysics for People in a Hurry" by Neil deGrasse Tyson
Favorite movie: Contact
Last song/album that you purchased/downloaded? "Blood from a Stone" by Sevendust
One word to describe your work environment: Busy!
Rules to live by in business: Care, care for your team… Its that simple. The rest will be easy.
If you could invite one person to dinner (living or dead, but not related to you) who would it be and where would you go? Carl Sagan and we would go to the Arecibo Observatory to talk about the universe.
What is your DREAM job? (something other than your current job) Sports Agent