Professional Profile: Michael Twinam 2005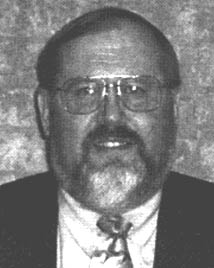 Michael Twinam - 2005
Name: Michael Twinam - 2005
Title: Regional Director
Company: DeWolff Partnership Architects
Location: Louisville, KY 1948
Birthplace:
College:
Orange County Community College, SUNY Buffalo Miami University of Ohio
Family:
Married 2 children, 21 and 26
First job outside real estate:
Paper boy
First Job in real estate or allied field:
Tax Map Draftsman, Goshen, NY
What do you do now, and what are you planning for the future?
Recently took over as head of the Albany division of DeWolff Partnership. Actively involved in all phases of running the office. Looking forward to growing the office in both work volume and personnel. As the Capital region office, look forward to sending more state work back to Rochester home office as the need arises.
Hobbies:
Photography and genealogy.
Favorite Book:
"Dune"
Favorite Movie:
"Once Upon a Time in the West"
Person you most emulate:
Dennis Von Oppen
Key to success:
Perseverance
If you were forced to choose another vocation, what would it be?
U.S. Army General