Professional Profile: Michael Novak 2017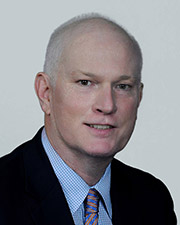 Michael Novak
Name: Michael Novak
Title: President
Company: Atlantic Environmental Solutions, Inc.
Location: 5 Marine View Plaza, Suite 401, Hoboken, NJ 07030
Birthplace: Chicago, IL
Education: Lehigh University, B.S.I.E., 1987
First job outside of real estate: Environmental Engineer
First job in real estate or allied field: Licensed Site Remediation Professional (LSRP)
What do you do now and what are you planning for the future? I own a 20-year-old environmental engineering and remediation firm in Hoboken, N.J., and plan to continue growing the business over the next 10 years. My vision is to help rehabilitate Newark and Jersey City into international destinations that are safe, environmentally clean places to live and work.
How do you unwind from a busy day? Relaxing at home with my family and checking in with my 20-year-old who is away at college. On weekends I enjoy golf and travel.
Favorite book or author: Hermann Hesse
Favorite movie: "The Matrix"
Last song you purchased/downloaded? "Father & Son" by Cat Stevens
One word to describe your work environment: Collaborative
Rules to live by in business: Value your customer, not the product they purchase or the fees they pay. Educate employees and support coworkers. Cultivate friendships with networking partners, vendors and competitors. Develop mutual respect by being accountable and holding others accountable.