Professional Profile: Michael Kaspar 2019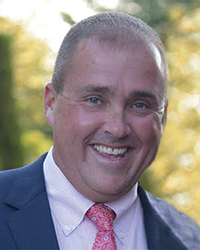 Michael Kaspar
Name: Michael Kaspar
Title: Regional Commercial Vice President
Company: Allied Building Products
Location: Hicksville, NY
Birthplace: Bethpage, NY
Education: Chaminade H.S., Quinnipiac University
First job: Crown Equipment Corp.
What do you do now and what are you planning for the future?: I am the regional VP of commercial products at Allied Building Products. We are a national building materials distributor specializing in roofing, and waterproofing. My work has spanned the east coast, including the downtown revitalization of numerous Long Island business and recreational districts. We are/were involved in supplying materials to various New York and New Jersey sports venues including Barclays arena, CitiField, Yankee Stadium, Met Life Stadium, and the USTA facility in Flushing Meadows. I have a very strong relationship with national developers, contractors, architects, and builders who I am confident will continue to develop new opportunities for the Allied team to become part of in the future.
How do you unwind from a busy day?: Sit at the beach, or play some golf.
Favorite book or author: Stephen King
Favorite movie: "Glengarry Glen Ross"
One word to describe your work environment: Exciting
Rules to live by in business: Surround yourself with the best people.
If you could invite one person to dinner (living or dead, but not related to you) who would it be and where would you go?: Mickey Mantle to Yankee Stadium
What is your DREAM job?: President of the USA.