Professional Profile: Michael Gervasi 2020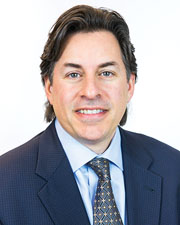 Michael Gervasi
Name: Michael Gervasi
Title: Senior Principal
Company: Stantec Consulting Services, Inc.
Location: 475 Fifth Avenue, New York, NY 10017
Birthplace: New London, CT
Education: Bachelor of Electrical Engineering, Minor in Computer Science, Villanova University
First job: AutoCAD Technician, Port Authority of NY & NJ
First job in real estate or allied field: Laszlo Bodak Eng., Entry-Level Electrical Engineer.
What do you do now and what are you planning for the future? I am the managing leader for global design firm Stantec's MEP/FP Division in the Tri-State Area, overseeing a staff of 75+ personnel over three offices. Our services include mechanical, electrical, plumbing, fire protection, fire alarm, telecommunication, security, LEED/sustainability/energy modeling, and commissioning services. I am currently overseeing our MEP/FP work for the redevelopment of the Waldorf Astoria and The Carlyle Hotel. The main market sectors we serve are Office Workplace, Commercial Infrastructure, Residential, and Hospitality, and we are planning to expand our services into other market sectors including Transportation, Public Sector, and Civic, as well as expanding the same services into a broader region beyond Tri-State.
How do you unwind from a busy day? A nice dinner, a good movie, and pleasant conversation to distract from the stress of the day/week.
Favorite book or author: I'm into travel and adventure books, and Bill Bryson gets my vote.
Favorite movie: My top three are "Gladiator," "Braveheart," and "Platoon"
Last song/album that you purchased/downloaded? Unfortunately, it's been too long to remember my last purchase!
One word to describe your work environment: Fast-paced
Rules to live by in business: You don't need to know all the answers. You just need to know how to find them…and fast.
If you could invite one person to dinner (living or dead, but not related to you) who would it be and where would you go? Ernest Shackleton. I would love to hear first-hand the spectacular stories of his crew's survival.
What is your DREAM job? (something other than your current job): To own my own woodworking shop in a ski town in the Rocky Mountains. A simple life having fun.