Professional Profile: Michael Galley 2019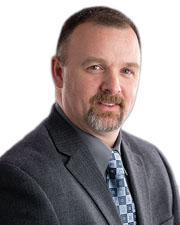 Michael Galley
Name: Michael Galley
Title: Senior Construction Project Manager
Company: Wendel
Location: Williamsville, NY
Birthplace: Buffalo, NY
Education: AAS, Erie Community College – Architecture
First job: Dishwasher at a local restaurant
First job in real estate or allied field: Electrical Draftsperson for Wilson, Klaes, Brucker and Warden
What do you do now and what are you planning for the future? I am currently the resource manager and senior construction project manager for the construction management division at Wendel, an architecture, engineering, energy efficiency, and construction management firm that delivers customized solutions and turnkey projects in innovative ways. Future plans are to continue to be an intricate part of the further development of the Master Builder initiative here at Wendel and change the way the industry approaches projects by offering this new delivery method.
How do you unwind from a busy day? Tae Kwon Do training
Favorite book or author: "Extreme Ownership" by Jocko Willink and Leif Babin
Favorite movie: "The Good, The Bad and The Ugly"
Last song/album that you purchased/downloaded? The Eagles Greatest Hits
One word to describe your work environment: Awesome!
Rules to live by in business: Being a great communicator is less about talking and more about listening.
If you could invite one person to dinner (living or dead, but not related to you) who would it be and where would you go? Clint Eastwood, anywhere that serves a great steak
What is your DREAM job? (something other than your current job) Wood craftsman, building furniture, wooden canoes, etc.