Professional Profile: Michael Fischer 2022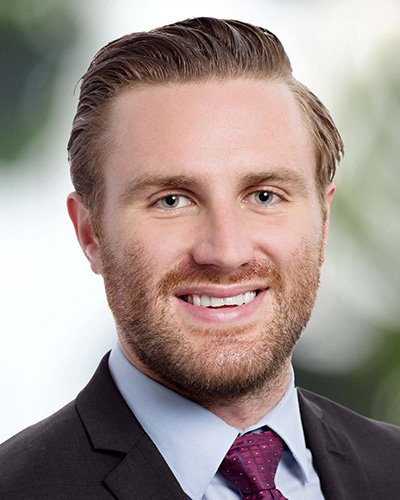 Michael Fischer, PE
Name: Michael Fischer, PE
Title: Senior Electrical Project Manager
Company: AKF Group
Location: New York, NY
Birthplace: Pequannock, NJ
Education: BS, Electrical Engineering, Stevens Institute of Technology
First job: Cashier at Quick Check
First job in real estate or allied field: Electrical Engineer at AKF Group right out of college
What do you do now and what are you planning for the future? I am currently a senior project manager with an electrical engineering background. I currently manage large projects for commercial and critical space clients. I would like to continue to the next step in my career which would be becoming a partner at the firm.
How do you unwind from a busy day? Go on a long run down the Westside Highway.
Favorite book or author: I am very much a math person and cannot say I have a favorite author
Favorite movie: "Wedding Crashers"
One word to describe your work environment: Empowering
Rules to live by in business: Gravitate towards your positive skills instead of focusing on fixing your weaker skills.
If you could invite one person to dinner (living or dead, but not related to you) who would it be and where would you go? Elon Musk and anywhere with a view and a steak
What is your DREAM job? (something other than your current job) CTO of a global property management company (CBRE, Brookfield, etc.).