Professional Profile: Melissa Guagenti 2017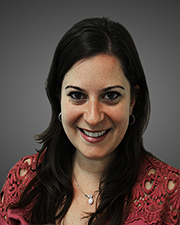 Melissa Guagenti
Name: Melissa Guagenti
Title: Manager of Client Relations
Company: LEW Corporation
Location: 181 US Hwy. 46, Mine Hill, NJ
Birthplace: Hackensack, NJ 
Education: Felician College and Montclair State University
First job outside of the environmental industry: Server in a restaurant
What do you do now and what are you planning for the future? I manage day-to-day customer service and assist where I can in all departments of the environmental company, such as marketing, accounting, training, consulting, and remediation.
How do you unwind from a busy day? I have a long drive home from the office, so my drive is very unwinding. I also go to the gym and like to cook.
Favorite book or author: James Patterson
Favorite movie: "Dirty Dancing"
Last song you purchased/downloaded? Frankie Valli and the Four Seasons
One word to describe your work environment: Team players
Rules to live by in business: Surround yourself with the right people and always be on a never ending quest to learn.
What is your dream job? I don't really have one, but love the one I am in now.