Professional Profile: Maria Torres 2007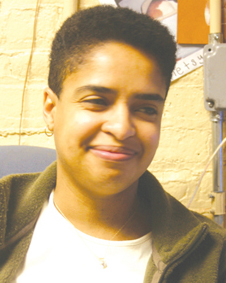 Maria Torres - 2007
Name: Maria Torres - 2007
Title: President & COO
Company: The Point Community Development Corporation
Location: Hunts Point section of The Bronx, NY
Birthplace: Valley Stream, NY, 1971
Family:
2 sons: Daniel (8) and Marcus (4)
College:
Cornell University
What do you do now and what are you planning for the future?
I am in charge of operations at The Point CDC— a non-profit community center in Hunts Point. Oversee various programs and projects, ie., Boathouse site development by Hunts Point Riverside Park.
Hobbies:
Big Mets fan, playing with my two boys
Favorite book:
"The Alienist" by Caleb Carr
Favorite movie:
"The Godfather"
Person you admire most (outside of family):
Oprah
Keys to success:
Hard work and being at the right place at the right time
If you had to choose another vocation, what would it be?
Sitcom writer, or talk show host