Professional Profile: Marc Sitt 2021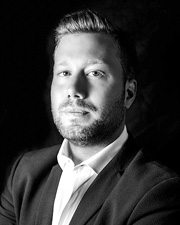 Marc Sitt
Name: Marc Sitt
Title: Managing Director
Company: Kassin Sabbagh Realty
Location: 1385 Broadway, 22nd Floor, New York, NY
Birthplace: Brooklyn, NY
Education: The Streets of NYC!
First job: DJ Cycles – repairing bikes
First job in real estate or allied field: Internship at JEMB Realty
What do you do now and what are you planning for the future?:Currently I spearhead a team at KSR, we have about 60 exclusives and 25 tenant requirements across New York City. In the future, I plan to build up passive income by acquiring more buildings. Currently, we own and manage about 10 in the Metro Area and are looking to acquire more. A goal without a plan is just a wish, but I have a clear defined path that I hope to follow and grow with.
One word to describe your work environment: Energy!
Two things on your bucket list: Own a building on Fifth Ave.; play for the New York Jets
Favorite book: The Richest Man Who Ever Lived – King Solomon
Favorite movie: The Dark Knight, I think I may have watched it 100 times
I can't wait for the next season of: Stranger Things, that show just keeps me up. Some of the best directing and writing I've ever seen
Have you ever been told you look like someone famous? Who?:Everyone mistakes me for Ryan Gosling when I show up to tours!
Rules to live by in business: Honesty, respect, transparency. Relationships are everything and people love to do business with friends and network with people they know. The most successful people in this business are the ones who are buying someone new a lunch, dinner or drink everyday. The real estate world is very small and if you breakdown how you get your business it is usually all from either a referral or something suggesting they work with you cause they heard about you