Professional Profile: Marc Kotler 2022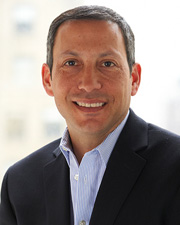 Marc Kotler
Name: Marc Kotler
Title: Senior Vice President, New Development Group
Company: FirstService Residential
Location: New York, NY
Birthplace: Pompton Lakes, NJ
Education: Clark University, BA Government
First job: I tuned skis and mounted bindings as a ski shop tech. During high school and college summers, I worked at One Lincoln Plaza as a porter and a short order cook in the building's health club.
First job in real estate or allied field: After college, I worked as a project manager for Time Equities at Tudor City during the conversion from rental to cooperative ownership.
What do you do now? SVP New Development Group - I lead a group that specializes in developer consulting and management of new and young properties—either ground-up construction or residential conversions.
What do you see as an emerging or dominant trend in real estate for 2022? Hotel-to-condo conversions are big right now in New York. We're working on the conversions of the former Le Parker Meriden and Waldorf Astoria hotels, as well as other hotel assets we see being converted for mixed-use.
How do you unwind from a busy day? Exercise, read, watch sports and have a cocktail, not necessarily in that order.
Favorite book or author: Tom Clancy
Favorite movie: "Hunt for Red October"
One word to describe your work environment: Active
Rules to live by in business: Always be curious to learn as much as you can beyond your specialty.
If you could invite one person to dinner (living or dead, but not related to you) who would it be and where would you go? Paul McCartney in the Abbey Road Recording Studio
What is your DREAM job? (something other than your current job) I would be a back-country ski tour guide/instructor.