Professional Profile: Leslie Cook 2020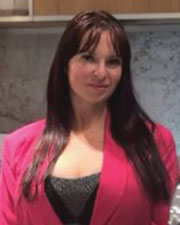 Leslie Cook
Name: Leslie Cook
Title: Senior Project Engineer
Company: KBE-NY
Location: New York, NY
Birthplace: Long Branch, NJ
Education: Texas A & M – Business Administration, Villanova – Project Management
First Job: Executive assistant, real estate development
First job in real estate or allied field: Greenlight/CM – I started in Purchasing and worked my way up to Business Manager
What do you do now and what are you planning for the future? I started at KBE-NY (construction management firm based in NYC) as a project engineer (submittals, RFI's, field reports, managing safety documents). I currently hold 62 hours of OSHA/SST training but I am transitioning into a different role assisting with business development/strategic growth. I am looking forward to working directly with the principal, Bruno Guarini to implement KBE-NY's values and strategies. I look forward to ensuring our current client relationships are maintained while developing new client ones.
How do you unwind from a busy day? I go to my home in New Jersey and spend time with my family. I live in a small town with farms and mountains close by. I want to keep a healthy balance between the busy city and home.
Favorite Book: "Habits of Highly Effective People" by Stephen Covey
Favorite Movie: "A Bronx Tale"
Downloaded Song: "One of Them Girls" by Lee Brice
One word to describe your work environment: Dedicated – Everyone on our team is dedicated to getting the job done the right way and with a positive attitude.
Rules to live by in business: "No" is rarely in my vocabulary. If you believe there is a way to get it done you will get it done. You have to be determined, think outside the box and work hard.