Professional Profile: Leonard Hughes, 2019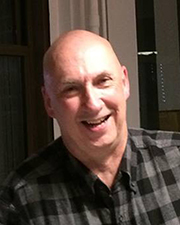 Leonard Hughes
Name: Leonard Hughes
Title: Director of Construction
Company: King Rose Construction
Location: New York City
Birthplace: Dublin, Ireland
Education: Manhattan College, Bachelor of Science
First job: Laborer at 16 years old.
What do you do now and what are you planning for the future? Presently, I manage a variety of construction projects. I plan to help develop King Rose into an industry leader in commercial construction.
How do you unwind from a busy day? Three ways I depressurize each evening: exercise, perusing a home project and watching the sunset. On the weekends, you'll find me on my Honda motorcycle.
Favorite book or author: Andy Weir's "The Martian"
Favorite movie: "Top Gun"
Last song/album that you purchased/downloaded? Pop classic: Hot Butter Popcorn
One word to describe your work environment: Diversified
Rules to live by in business: Think young, treat young colleagues as you would your more senior peers, and always stay active.
If you could invite one person to dinner (living or dead, but not related to you) who would it be and where would you go? Frank Lloyd Wright at "Falling Waters" to discuss his architectural designs and the strategies for implementing them.
What is your dream job? Motorcycle racing team owner.