Professional Profile: Kevin Savva 2021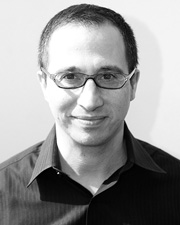 Kevin Savva
Name: Kevin Savva
Title: Senior Project Manager
Company: IA Interior Architects
Location: New York, NY
Birthplace: Mt. Kisco, NY
Education: BFA, Interior Architecture
First job: Assisting a general contractor to demolish and build a new insurance office in Katonah, NY.
First job in real estate or allied field: CAD drafter for an architectural firm in SOHO.
What do you do now and what are you planning for the future?:I am currently a senior project manager in the Retail Studio of Interior Architects. I essentially oversee all aspects of the design and construction process from the conception stage right down through construction and eventual project completion of the project. For the future I plan on continuing in a similar path, however with more of a focus on honing my skills and understanding of the business management and business development aspect of the industry.
How do you unwind from a busy day?:Playing in the backyard with our kids or going for a walk around our local lake.
Favorite book or author: "The Fountainhead" by Ayn Rand
Favorite movie: "2001: A Space Odyssey"
Last song/album you purchased/downloaded?:"Nothing's Shocking" by Janes Addiction
One word to describe your work environment: Home
Rules to live by in business: Communication is key
If you could invite one person to dinner (living or dead, but not related to you) who would it be and where would you go?:Derek Jeter at The Old Homestead Steakhouse
What is your DREAM job? (something other than your current job):Ball player for the NY Yankees