Professional Profile: Kevin Catalano 2016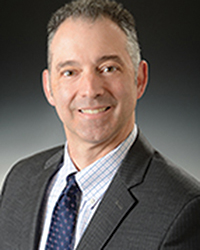 Kevin Catalano - 2016
Name: Kevin Catalano - 2016
Title: Vice President & Commercial Banking Officer
Company: Kinderhook Bank
Location: 798 Troy-Schenectady Road, Latham, NY
Birthplace: Buffalo, NY
Family: Single
College: SUNY Plattsburgh and Sage Graduate College
First job unrelated to your current field: Family awning business
First job in current field: Assistant branch manager at M&T Bank
What your firm does now and its plans for the future? Kinderhook Bank has been providing banking and lending products for Columbia, Rensselaer and Albany counties since 1853 and has been growing ever since. Our growth has been significant in the last few years primarily due to our expertise in commercial real estate which we plan to continue in the years to come.
Hobbies: Golf and yoga
Favorite novel: "Lost in Shangri-La" by Mitchell Zuckoff
Favorite film:  "Gladiator"
Keys to success: Having great follow through – it's what makes things happen!
Person(s) you most admire (outside of family)  Buddha
If you had to choose a different profession, what would it be? Probably to be a small business owner