Professional Profile: Kenneth Seiferth III 2022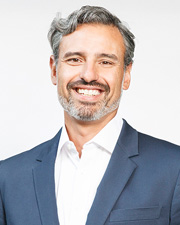 Kenneth Seiferth III
Name: Kenneth Seiferth III
Title: Founder, CEO
Company: Ascend Consulting Group
Location: Brooklyn, NY
Birthplace: Queens, NY
Education: Marist College, BS Business
First job: Teenage summer job as an elevator 'helper' at a NYC Elevator Contractor
What do you do now and what are you planning for the future? In September of this year, I launched my elevator consulting firm, Ascend Consulting Group (ACG). After 25 years in the industry, I'm living my dream of leading an elevator firm in NYC and intend to do so for the next 25.
One word to describe your work environment: Nonstop!
Two things on your bucket list: Ancestry trips to Germany and Ecuador to trace my family roots.
Favorite vacation destination: Tuscany, where I proposed to my wife and where we now share many special family memories with our kids, too.
Favorite movie: "Field of Dreams"
I can't wait for the next season of: I don't watch a lot of tv, but "Succession" is a guilty pleasure right now.
Have you ever been told you look like someone famous? Who? Yes, Ralph Macchio and Jeff Goldblum. You decide?
Rules to live by in business: Integrity, expertise and trust are the core values of Ascend Consulting Group. I don't aspire for ACG to be the biggest elevator consultancy, but the best. I believe that will come with expertise and excellence in what and how we deliver; integrity in self and how we conduct business; earned trust that, once established, is an unstoppable force. And fun is good, too. If you're not having fun along the way, what's the point?
What is your DREAM job? (NOT your current job) To own a winery. And that, too, is on my bucket list.