Professional Profile: Ken Ulrich 2009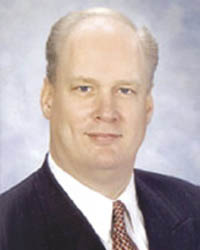 Ken Ulrich - 2009
Name: Ken Ulrich - 2009
Title: President
Company: 1031 Retirement Solutions, LLC
Location: 6400 Sheridan Dr., Suite 116, Williamsville, NY 14221
Birthplace: Jamestown, NY, 1959
Family:
Single, two sons Spencer and Dillon
College:
State Univ. of New York at Fredonia, BS in Business Administration
First job outside of 1031:
Registered rep. at Signa Financial Services
First job in 1031 or allied field:
Started 1031 Retirement Solutions in 2002
What do you do now and what are you planning for the future?
We facilitate the purchase of replacement properties for 1031 exchanges and specialize in fractional interest replacement property. Business is picking up.
Hobbies:
Riding my Harley, boating and skiing
Favorite Movie:
"Field of Dreams"
Key to success (one idea):
Hard work
If you had to choose another vocation what would it be?
Financial planner