Professional Profile: Joshua Burdick 2022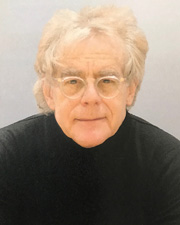 Joshua Burdick
Name: Joshua Burdick
Title: President
Company: SBLM Architects
Location: NYC, Huntington, Long Island; Miami; Dallas
Birthplace: Brooklyn, NY
Education: UB
First job: Mowing lawns at the Rockefeller Estate in Westchester, NY
First job in real estate or allied field: Concept designer for many firms
What do you do now and what are you planning for the future? Every day, I remind all that each day counts and to make a difference and deliver. We've got a spectacularly talented and richly diverse staff that are continuously inspired to do so.
How do you unwind from a busy day? Don't need to. I like the buzz and am very grateful that we're so busy.
One word to describe your work environment: Exhilarating
Rules to live by in business: Respect
If you could invite one person to dinner (living or dead, but not related to you) who would it be and where would you go? Adm. (ret) William McRaven at Gray's Papaya
What is your DREAM job? (something other than your current job) Kids swim or tennis instructor.