Professional Profile: Joseph Schirripa 2020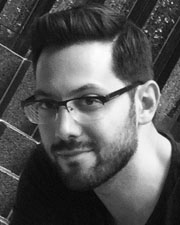 Joseph Schirripa
Name: Joseph Schirripa
Title: Studio Director
Company: NELSON Worldwide
Location: New York, NY
Birthplace: Brooklyn, NY
Education: Bachelor of Interior Design Sciences, Art Institute of New York City.
First job: Was at my father's deli, where I helped with stocking items.
First job in real estate or allied field: A drafter for The Mufson Partnership.
What do you do now and what are you planning for the future? I am currently a studio director of tenant landlord Services at NELSON Worldwide's New York office. I plan to continue to support my team to inspire change within our industry.
How do you unwind from a busy day? I like to catch up with my wife and two boys. In addition, I usually like to end the day watching a good movie or tv show to wind down!
Favorite book or author: "Soulful Art of Persuasion" by Jason Harris.
Favorite movie: Any movie by Coppola, Spielberg, Scorsese, and Lucas.
Last song/album that you purchased/downloaded? I stream a lot, but you will find a little bit of everything on my playlist.
One word to describe your work environment: Spirited.
Rules to live by in business: Be curious and flexible to change. Move forward—it doesn't matter if you're the smartest person in the room, drive and willpower will always exceed. Be ambitious, generous, and true to yourself.
If you could invite one person to dinner (living or dead, but not related to you) who would it be and where would you go? Walt Disney—I always admired what he started.
What is your DREAM job? (something other than your current job) Movie director