Professional Profile: Joseph Lecce, 2019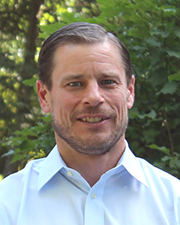 Joseph Lecce
Name: Joseph Lecce
Title: President
Company: Joseph A. Lecce, P.E., P.C.  - AKA Lecce Engineering 
Location: 297 Knollwood Rd., White Plains, NY 10607
Birthplace: Bronx, NY
Education: MS & BS in Mechanical Engineering, Clarkson U & Manhattan College
First job: Gibbs & Cox Navy Ship Design
First job in real estate or allied field: Consultant Engineer with Linden Associates
What do you do now and what are you planning for the future? Our business is maintaining a steady mechanical, electrical, fire protection, & plumbing (MEP) medical design aspect which includes hospital work, labs, pharmacies, medical offices, x-ray units, MRI's, nuclear medicine, central sterilization units, cat scans, training facilities, building infrastructure, etc. We have also been providing master planning and energy reduction design services to building owners and other business entities which include battery system design for peak demand reduction, electric/oil to gas conversions with high efficient boilers and equipment, high efficiency air conditioning and heat pump heating solutions, etc.
How do you unwind from a busy day? Sports like tennis, golf, skiing
Favorite book or author: "What the Dog Saw" – Maxwell Gladwell
Favorite movie: "Happy Gilmore"
Last song/album that you purchased/downloaded? Can't remember, use online music these days.
One word to describe your work environment: Dynamic and never boring.
Rules to live by in business: Maintain a schedule
What is your dream job? NHL hockey player