Professional Profile: Jonathan Lewis 2019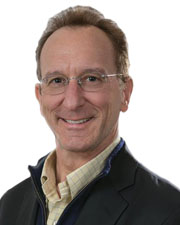 Jonathan Lewis
Name: Jonathan Lewis
Title: CEO
Company: JLJ Capital
Location: 330 Changebridge Road, Pine Brook, NJ 07058
Birthplace: New York, NY
Education: Lehigh University with a BA in Economics and English
First job: Real estate construction
First job in real estate or allied field: My first job in a related field was in real estate finance with Citi Bank's Mortgage Division. I've worked in sales, marketing, and executive management for 30 years and have over 25 years in the financial services industry, specializing in real estate transactions.
What do you do now and what are you planning for the future? Capital, aiming to be a billion-dollar lending platform.
How do you unwind from a busy day? My favorite way to unwind is to go running for three to four miles.
Favorite book or author: Michael Citron
Favorite movie: "Arthur" starring Dudley Moore
Last song/album that you purchased/downloaded? "Lungs" by Florence + The Machine
One word to describe your work environment: Fun
Rules to live by in business: I believe it's important to always be transparent. This is how I lead my team and my business.
If you could invite one person to dinner (living or dead, but not related to you) who would it be and where would you go? Hands down, Benjamin Franklin.
What is your DREAM job? (something other than your current job) Living the dream, building a team. I'm currently doing what I want. I would like to grow our team to 100 employees over the next three years.