Professional Profile: Jeffrey Taylor 2012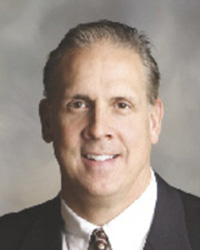 Jeffrey Taylor - 2012
Name: Jeffrey Taylor - 2012
Title: President
Company: Monroe Roadways/MRI Contractors of N.Y.
Location: 300 Hogan Rd., Fairport, NY 14450
Birthplace: Rochester, NY
Family:
Wife, Alice, and 4 daughters (20, 18. 12 and 9)
College:
Plattsburgh State College (1985)
First job outside of real estate:
Cutting lawns in our neighborhood
First job in real estate or allied field:
Construction laborer
What do you do now and what are you planning for the future?
Site contractor specializing in turnkey site construction for developers, general contractors and institutional customers. We intend to expand geographically in Upstate N.Y. and Northern Penn.
Hobbies:
Water skiing, snow skiing, fitness training, golf and boating with family
Person you admire most (outside of real estate):
Steve Jobs
Keys to success:
Treat others fairly and provide a high level of service with a high quality product to each and every customer.
If you had to choose another vocation what would it be?
Dentist