Professional Profile: Jeff Cohen 2018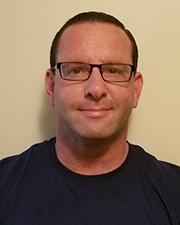 Jeff Cohen
Name: Jeff Cohen
Title: Site Development
Company: EmPower Solar and Storage
Location: Island Park, providing services in the tri-state region
Birthplace: New Haven, CT
First job: Dishwasher, App's Restaurant in West Haven CT., 14 years old not including paper routes exceeding 200 homes.
First job in real estate or allied field: Tech-Clean Industries, A full service remediation, HVAC/duct cleaning and optimization firm.
What do you do now and what are you planning for the future? Educate and assist property owners in their effort to obtain solar (and storage). This includes roof replacement when needed and both self-consumption and/or sale of the energy produced. We turn rooftops and land into considerable profit centers. As for the future, solar energy is less than 5% of our grid so there is much to be done to make mother earth smile!
How do you unwind from a busy day? Spend playtime with my two little girls (puppies) and family.
Favorite book or author: Currently, Tony Seba: "Clean Disruption of Energy and Transportation"
Favorite movie: Current: "Uncle Drew;" Past, "Coming to America"
Last song/album that you purchased/downloaded? The theme from Rocky. I am the founder of the largest corporate charity boxing event in the U.S. –
www.lifightforcharity.org
One word to describe your work environment: Inclusive
Rules to live by in business: 1) Always be honest, true to your brand and at minimum deliver what your client expects. 2) When there is conflict, do not avoid it, move toward it with an open, calm mind and the goal of coming to a mutually agreeable outcome. 3) Lead by example. 4) Be charitable taking the time to insure the desired outcome of your efforts.
If you could invite one person to dinner (living or dead, but not related to you) who would it be and where would you go? Ronald Reagan, Israel.
What is your dream job? I would like to expand the Long Island Fight for Charity recreating it's charitable partnerships in several states and have a US finals raising millions to go directly to those in need.