Professional Profile: Jason Greenstone 2017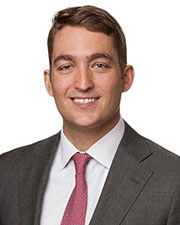 Jason Greenstone - 2017
Name: Jason Greenstone - 2017
Title: Governor, Young Men's/Women's Real Estate Association
Company: Director, Cushman & Wakefield
Location: New York, NY
Birthplace: Bethesda, MD
Education: Lehigh University
First job: Tungsten Properties
First job in real estate or allied field: Intern at WP Carey
What do you do now and what are you planning for the future? Presently I work in retail brokerage with a focus on national tenant representation and landlord representation in Manhattan. I see myself continuing to work in this role and continue to develop relationships with more tenants and landlords to help advise on their specific strategy needs and implementation.
How do you unwind from a busy day? Try and make it to the gym or play basketball. If I can't do either of those, I walk home from work and make a point to walk a different route.
Favorite book or author: "Boys in the Boat"
Favorite movie: "Heavyweights"
Last song/album that you purchased/downloaded? "LCD Soundsystem" by American Dream
One word to describe your work environment: Entertaining
Rules to live by in business: Surround yourself with the right people who have aligned values and goals.
If you could invite one person to dinner (living or dead, but not related to you) who would it be and where would you go? Prince
What is your DREAM job? (something other than your current job) High school basketball coach