Professional Profile: James Nelson 2023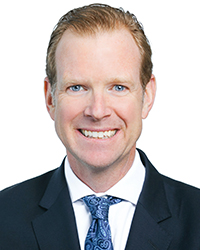 James Nelson
Name: James Nelson
Title: Principal and Head of Tri-State Investment Sales
Company: Avison Young
Location: New York
Birthplace: Burlington, VT
Education: Colgate University
First job: Massey Knakal Realty Services
First job in real estate or allied field: Same
What do you do now and what are you planning for the future? I lead a group of three dozen professionals in the sale of multi-family, office, development and retail properties. We are extremely active in New York City. We are also working on a lot more national assignments now including a large scale waterfront development site in Miami.
How do you unwind from a busy day? I'm not sure I would call it unwinding, but spending time with my family and three sons ages 18, 15, and 12. They all play water polo so we are very busy travelling all over the world to watch them play. It's a lot of fun but we are always on the move.
Favorite book or author: I love books about great leaders. Phil Knight's story in "Shoe Dog" is one of my favorites. I love how he started Nike out of the back of his car and did whatever it took to succeed! I also love the message in Adam Grant's book Give and Take.
Favorite movie: "Dead Poets Society" has special meaning as it was filmed where I went to boarding school.
Favorite streaming series: My wife and I were hooked on "Schitt's Creek", as well as "Arrested Development" back in the day. Not sure if that even streams today!
One word to describe your work environment: Collaborative
Rules to live by in business: Be generous with your time and take time to mentor others.
If you could invite one person to dinner (living or dead, but not related to you) who would it be and where would you go? Elon Musk. His pick as long as in NYC!
What is your DREAM job? (Something other than your current job) I have really enjoyed the process of writing The Insider's Edge To Real Estate Investing. This won't be my last book. I also really enjoy teaching on it.