Professional Profile: Ira Fishman 2019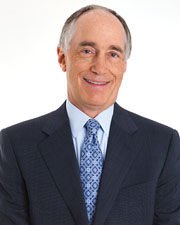 Ira Fishman - 2019
Name: Ira Fishman - 2019
Title: Partner
Company: HSP Real Estate Group
Location: 1040 Sixth Avenue, 3rd Floor, New York, NY 10018
Birthplace: Manhattan, NY
Education: Rutgers College, B.A., Economics. Phi Beta Kappa
First job: While in high school, I worked in a ShopRite Supermarket as a grocery clerk.
First job in real estate or allied field: While still in college, I started working for my uncle Aaron Gural at Newmark & Co. He wanted me to learn everything, starting with leasing space and collecting rents.
What do you do now and what are you planning for the future? I am a partner at HSP Real Estate Group and also own a portfolio of commercial properties in Midtown Manhattan. As for future plans, I intend to buy more buildings!
How do you unwind from a busy day? I have this great commute on the LIRR, where at the end of the day, I am able to catnap – a la Thomas Edison – and relax. By the time I get home, I've gotten a second wind and am totally refreshed!
Favorite book or author: I'm an American history buff, so it's a wide space with a lot of great writers. But my favorite read–and the book I go back to time and again–is "1776" by David McCullough.
Favorite movie: "The Sting"
Last song/album that you purchased/downloaded? "Buffalo Springfield Retrospective"
One word to describe your work environment: Convivial
Rules to live by in business: Listen before you speak and always be honest.
If you could invite one person to dinner (living or dead, but not related to you) who would it be and where would you go? Ben Franklin at The Grill. I have no doubt he would love the cuisine, the service, and the interiors.
What is your DREAM job? (something other than your current job) Working with underprivileged kids. I am able to do some volunteer work now. But in the future, I hope to have more time to spend with young people who have had to face economic challenges and help them find ways to achieve their dreams.