Professional Profile: Inbar Mitzman, 2019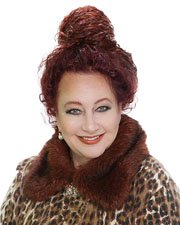 Inbar Mitzman
Name: Inbar Mitzman
Title: Associate Real Estate Broker
Company: Daniel Gale Sotheby's International Realty
Location: Manhasset, NY
Birthplace: Tel-Aviv, Israel
Education: Tel-Aviv University – Communications
First Job: Flight Attendant – National Airlines
First job in real estate: Trylon Realty Great Neck, NY
What do you do now and what are your planning for the future? I am keenly interested in commercial real estate sales because of varied clients and customers. No two deals are the same, however, logic overrules emotions. The work is interesting and challenging. There is an excitement about getting people what they want. In the future I would like to represent development sites.
How do you unwind from a busy day? Playing Duplicate Bridge on my iPhone or whenever a 4th is needed.
Favorite book: "Da Vinci and the 40 Answer"
Favorite movie: "E.T."
Last song/album that you purchased/downloaded: Mumford and Sons
Words to describe your work environment: Etiquette with underlying competitiveness, self-motived people with a clear desire to succeed.
Rules to live by in business: Make people laugh. Be profit oriented. Offer value. Be accessible. Never lie. Be prepared by staying current through related reading and seminars.
If you could invite one person to dinner (living or dead, but not related) who would be your choice? Where would you go? Moses … anytime, anywhere. In addition, Jeff Bezos and Steven Spielberg.
What is your dream job? To be successful enough in real estate to established a foundation to prevent divorce through mediation and counseling.