Professional Profile: George Crawford 2016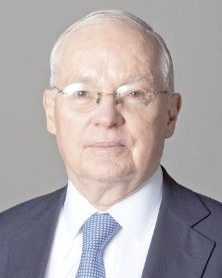 George Crawford - 2016
Name: George Crawford - 2016
Title: Principal
Company: Green Partners
Location: New York, NY
Birthplace: New York, NY
Education:
Harvard University – AB Degree
First job outside of real estate:
Ensign, serving on board the USS Saratoga (CVA 60)
First job in real estate or allied field:
Property manager in New York City
What do you do now and what are you planning for the future?
I am a principal of Green Partners and plan to continue for the balance of my career.
How do you unwind from a busy day?
The gym
Favorite book or author:
"The Gathering Storm," by Winston Churchill
Favorite movie:
"Casablanca"
Last song you purchased/downloaded?
"Non," Je Ne Regrette Rien
One word to describe your work environment:
Fast-paced
Rules to live by in business:
Repeat business is the key
What is your dream job?
What I am doing now