Professional Profile: Francis Gorman, III 2016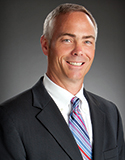 Francis Gorman, III - 2016
Name: Francis Gorman, III - 2016
Title: Senior Counsel
Company: Harris Beach PLLC
Location: Ten offices across New York in the major metropolitan areas
Birthplace: Cortland, NY
Family: 4 children, Francis (Clutch Group. DC), Carolyn (Manhattan Institute, NYC), Catherine (JP Morgan, NYC), Luke (Sr., Binghamton Univ.; Analytical Staff, Mobile Platforms, iWin, San Francisco).
College: Georgetown University
First job unrelated to your current field: Driveway sealing
First job in current field:  Wilmorite, Inc.
What your firm does now and its plans for the future? Harris Beach is a full service firm that is ranked among the country's top law firms by the National Law Journal and by U.S. News and World Report as a top tier law firm in every major area of law. We are recognized for our legal representation in all phases of development projects and our commercial real estate group has extensive experience with many of the showcase development projects in New York, Upstate and Downstate. We plan to continue our positive contributions to the economic growth and resurgence of New York State.
Hobbies: Skiing, Lacrosse, reading, music.
Favorite novel: "Boomerang" by Michael Lewis.
Favorite film: "Chinatown" directed by Roman Polanski
Keys to success: Passion
Person(s) you most admire (outside of family): Warren Buffet, Michael Bloomberg.
If you had to choose a different profession, what would it be? Real estate developer or endurance athlete.