Professional Profile: Erin Anthony 2018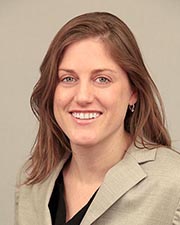 Erin Anthony
Name: Erin Anthony
Title: Senior Electrical Engineer
Company: AKF Group
Location: New York, NY
Birthplace: Lincoln, NE
Education: BS Architectural Engineering, The University of Kansas
First job outside of real estate: I was a catering delivery person for the Garden Café in Wichita, KS, and when my mother opened her own catering company I was a delivery person for her company, Creative Catering.
First job in real estate or allied field: Electrical Engineer at SmithGroup in Detroit, MI
What do you do now and what are you planning for the future? I am the commercial electrical trade leader at AKF Group, and a team leader in the NY commercial environment. I am excited about our upcoming projects designing mixed-use multi-building complexes.
How do you unwind from a busy day? In the winter, I build a fire and take a nap in front of the fireplace.
Favorite book or author: Pete Hamill, "Forever"
Favorite movie: "Girls Just Wanna Have Fun"
Last song you purchased/downloaded? My car radio is tuned to the Boneyard on SiriusXM
One word to describe your work environment: Accessible
Rules to live by in business: I strive to build teams of people who trust each other and have high standards regarding project quality while adhering to project schedules.
What is your dream job? I've always had a lot of interests so I prefer work that is varied. In that way, consulting engineering is interesting because there is a management aspect, working with outside consultants, observing construction sites, as well as the technical and problem solving considerations of electrical engineering.