Professional Profile: Elvedin Krupic 2021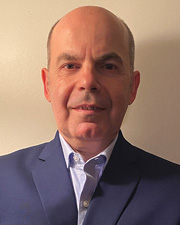 Elvedin Krupic
Name: Elvedin Krupic
Title: Roofing Designer
Company: SWBR
Location: Rochester, NY
Birthplace: Sanski Most, Bosnia and Herzegovina
Education: College of Architecture, Sarajevo
First job outside of real estate: During my college years, I was making crossword puzzles for a local newspaper.
First job in real estate or allied field: As a kid I helped my dad build our family house!
What do you do now and what are you planning for the future?:I work as a roofing designer on almost every roofing project in the firm. I am planning to complete a book consisting of my research projects on numerous technical topics.
How do you unwind from a busy day in real estate? I take a daily walk with my wife.
Favorite book or author: "Thus Spoke Zarathustra" by Friedrich Nietzsche.
Favorite movie: "Citizen Kane" by Orson Welles. The greatest movie ever made.
One word to describe your work environment: Motivating.
Rules to live by in business: Striving to be the best at what I do.
If you could invite one person to dinner (living or dead) who would it be and where would you go?:Leonardo da Vinci. It would be somewhere on the Italian coast.
What is your dream job?:Travelling the world and exploring ancient arts.