Professional Profile: Dr. Joseph Kosiorek 2020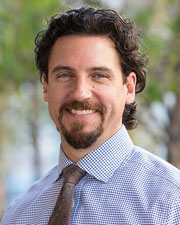 Dr. Joseph Kosiorek, AIA
Name: Dr. Joseph Kosiorek, AIA
Title: Senior Associate/Senior Architect/Education Planner
Company: SWBR
Location: Rochester, NY
Birthplace: Batavia, NY
Education: Doctor of Education
First job: Cashier at Fays Drugstore at 15 years old
First job in real estate or allied field: Architectural designer, The Thomas Group A/E
What do you do now and what are you planning for the future? I work with schools, K-12 and higher education to define their desire to create cultures of inclusivity and equity supported by flexible physical learning environments. The data we collect today will create a sustainable path for future learners and a new brand of leaders.
How do you unwind from a busy day? In an environment of social distancing when gyms are closed, I work on restoring our 1865 Victorian home, and also going for a hike or bike ride with my wife and two daughters.
One word to describe your work environment: Flexible
Rules to live by in business: Listen and understand what motivates successful people. Surround yourself with passionate yet pragmatic clients that align with your values. Sustainable long-term relationships compensate in fulfilling ways you never thought possible when your journey began.
Favorite book or author: "The Speed of Trust," Stephen M.R. Covey, Without trust, nothing else matters.
If you could invite one person to dinner (living or dead, but not related to you) who would it be and where would you go? Amos Cole, the man who built our house some 155 years ago. We would have dinner in the dining room he designed and we would discuss how to bring our home back to its original glory.