Professional Profile: Debra Tantleff 2011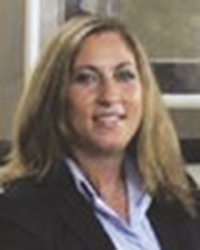 Debra Tantleff - 2011
Name: Debra Tantleff - 2011
Title: Vice President, Development
Company: Roseland Property Company
Location: Short Hills, NY
Birthplace: Bronx, NY
Family:
Single College: Rutgers, the State University of New Jersey - School of Communication, Information and Library Studies
First job outside of real estate:
Project coordinator at Strategic Database Research, Inc., a market research firm
First job in real estate or allied field:
Assistant to service manager at Louis L. Buttermark & Sons, a plumbing and heating contractor
What do you do now and what are you planning for the future?
Roseland Property Company is a premier real estate development and management company with reputation for creating exceptional residential communities across the Northeast. Currently, we are moving forward with numerous luxury apartment projects and are excited about the projects in our 2012 pipeline.
Favorite book:
"The Fountainhead" by Ayn Rand
Favorite movie:
"I Now Pronounce You Chuck & Larry" and "Reservoir Dogs."
Person you admire most (outside of family):
Motke Blum, a world-renowned Israeli artist and Holocaust survivor
Keys to success:
Passion, team building, role recognition & appreciation, and time management
If you had to choose another vocation what would it be?
If I was faced with choosing a different role it would be within the PR and marketing industry.