Professional Profile: David Wilkes 2020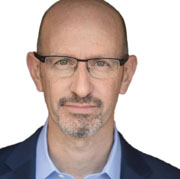 David Wilkes
Name: David Wilkes
Title: Partner
Company: Herman Katz Cangemi Wilkes & Clyne, LLP
Location: 360 Lexington Avenue, 15th Floor, New York, NY
Birthplace: Manhattan, NY
Education: Boston University School of Law, NYU Schack Real Estate Institute
First job: Doing classmates' homework in art class for cash.
First job in real estate or allied field: Construction litigation attorney.
What do you do now and what are you planning for the future?: I am a partner in one of the largest tax certiorari firms in New York. I advise national and global owners on reducing their property taxes and assist them in securing representation throughout the rest of the country. For the future, my plan is to enhance our client services and to connect with owners who do not yet know what we have to offer.
How do you unwind from a busy day?: What does "unwind" mean? OK, I'm an avid outdoor rock and ice climber. I'm also an airplane pilot, and enjoy golf, trail running, and painting. I also founded a venture that promotes the work of "Outsider Artists," creating space to exhibit their work and tell their stories in real estate venues.
Favorite book or author: Paul Johnson, "A History of the American People"
Favorite movie: Can I name three? Mr. Nobody, The Taking of Pelham 1-2-3 (original), and Dr. Strangelove
Last song/album that you purchased/downloaded?: Etta James, One for My Baby
One word to describe your work environment: Extraordinary.
Rules to live by in business: Listen for what others are saying and not what you come to the conversation assuming they are saying – a good rule for personal relationships too.
What is your DREAM job?: (something other than your current job) Promoting hidden gem artists. And running a coffee farm in Bolivia.