Professional Profile: David Unger 2011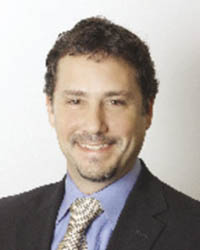 David Unger - 2011
Name: David Unger - 2011
Title: COO
Company: US Energy Group
Location: Queens, NY
Birthplace: New York City
Family:
Wife, 2 boys
College:
Tulane University
First job outside of real estate:
Kitchen manager, Mexican restaurant in Jerusalem, Israel
First job in real estate or allied field:
Intranet application developer for Cushman & Wakefield
What do you do now and what are you planning for the future?
U.S. Energy Group is a building energy management solutions company specializing in retrofitting older centrally heated buildings with remote monitoring and control capabilities. In the future: U.S. Energy would like to leverage its networked control system to control and monitor other aspects of building operation such a sub-metering, lighting and other HVAC systems and provide a comprehensive 360 degree view of building operations across a portfolio.
Hobbies:
Music, Bikram Yoga, swimming
Favorite book:
"Jitterbug Perfume" by Tom Robbins
Favorite movie:
"The Matrix"
Person you admire most (outside of family):
Steve Jobs
Keys to success:
Under committing and over delivering
If you had to choose another vocation what would it be?
Radio DJ