Professional Profile: David Trager 1993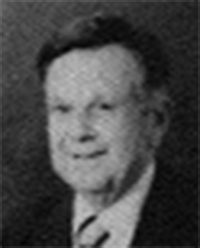 David Trager - 1993
Name: David Trager - 1993
Title: N/A
Company: Max Greenberg, Cantor, Trager & Toplitz
Location: 100 Church St., New York, NY
Birthplace: West Orange, NJ
Year Established:
1919
Partners:
Louis Cantor, Todd Herbst, Kalvin Kamien, Mark Rosen, Leonard Shabasson, George Toplitz, David Trager
Type of Business:
Real estate and construction law practice
Current Projects or Products Services Offered:
The firm specializes in all phases of construction law, including construction contracts, litigation, arbitration, mechanic's liens, surety bonds, and is active in the venture capital and real estate field. The broad scope of the practice reflects the diversity of our clientele which includes major contractors, subcontractors, construction managers, developers and owners, both domestic and international.
Community Involvements:
Board of directors and General Counsel, PWC; General Counsel, SWE; member, General Building Contractors, Subcontractors Trade Assn.; Building Contractors Assn., Construction Industry Council, Constriction Financial Management Assn.; American, New York and County Bar Associations.