Professional Profile: David Kotz 1991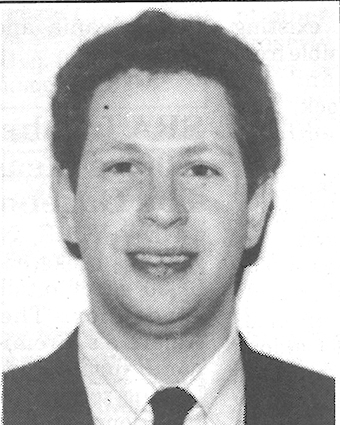 David Kotz - 1991
Name: David Kotz - 1991
Title: Attorney-at-law
Company: Graham & James
Location: 885 Third Ave., New York, N.Y.
Birthplace: Toronto, Canada - June 24, 1966
Education: B.A. — Univ. of Md. (Government and Politics); J.D. — Cornell Law School Marital Status: Engaged Hobbies/Sports: Racquetball Automobile: None Favorite Movie: Field of Dreams Favorite Music: Classic, rock Favorite T.V. Show: L.A. Law Favorite Food: Kosher, Chinese Most Recent Book Read: The Burden of Proof First Job: Political consultant Person You Most Respect (outside of the family): Benjamin Cardozo Most Important Deal or Event: Trump Palace Condominium Personal or Business Goal: Develop greater environmental expertise Current Activity: Litigation and administrative proceedings concerning hazardous waste clean-up, asbestos abatement and air and water discharge permits Community Involvements: Active member of The International Association of Jewish Lawyers and Jurists.