Professional Profile: David Gabay 2017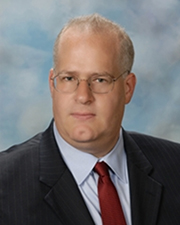 David Gabay
Name: David Gabay
Title: Attorney at Law
Company: Gabay Law Group, P.C.
Location: 1600 Express Dr. South, Suite 130, Hauppauge, NY 11788
Birthplace: Queens, NY
Education: BA-Music & History, SUNY Potsdam. JD-Benjamin N. Cardozo School of Law.
First job: Dishwasher/busboy in Holbrook Diner. I worked every Sunday, and was paid minimum wage plus all I could eat.
First job in real estate or allied field: Associate at small Manhattan real estate and litigation firm.
What do you do now and what are you planning for the future? I handle real estate litigation cases on Long Island and in New York City. I also have a niche practice in liquor license applications. I plan to do this work for a long time.
How do you unwind from a busy day? Play catch with my 13 year old daughter. She's a softball pitcher.
Favorite book or author: Anything by P.G. Wodehouse or David McCullough.
Favorite movie: "The Godfather" and "The Godfather II"
Last song/album that you purchased/downloaded? Lunch Break (a barbershop quartet): Old MacDonald's Deformed Farm.
One word to describe your work environment: Calm
Rules to live by in business: It is always about the people in the deal or on the case. Good people make work easy and satisfying. Bad people ruin everything. So, try and work with good people, and avoid bad people whenever possible.
If you could invite one person to dinner (living or dead, but not related to you) who would it be and where would you go? Bill Parcells at Peter Luger's.
What is your dream job? For now, being a practice/warmup catcher for a softball team. I'm sure that will change in a few years!