Professional Profile: Cory Tyksinski 2009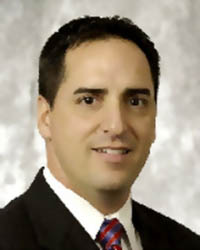 Cory Tyksinski - 2009
Name: Cory Tyksinski - 2009
Title: Broker/Sales Manager
Company: NAI Platform, Corporate Woods, Albany, NY
Location: Albany, NY
Birthplace: Latham, NY, (Albany), 1966
Family:
Married 17 years; 3 children: 2 girls, 1 boy
College:
State University at Oneonta
First job outside of real estate:
Sales manager, office furniture dealership.
First job in real estate or allied field:
Sales agent, 1999
What do you do now and what are you planning for the future?
Manage a commercial real estate office of 16 agents. Continue to grow.
Hobbies:
Golf, small contractor jobs and ATV riding
Favorite book:
Almost any of Dean Koontz books
Favorite movie:
A tie: "The Godfather" and "Saving Private Ryan"
Person you admire most (outside of family):
Anthony Robbins
Key to success:
Call people back; return calls
If you had to choose another vocation what would it be?
Landscape engineer