Professional Profile: Christopher Robinson 2023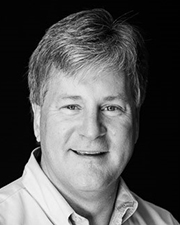 Christopher Robinson
Name: Christopher Robinson
Title: President
Company: R&M Engineering
Location: 50 Elm St., Huntington, NY 11743
Birthplace: Glen Cove, NY
Education: BS Civil Engineering, University of Massachusetts, Amherst, MA
First job: Carvel, making hot fudge sundae's for my friends
First job in real estate or allied field: Padnick & Valenti Land Surveyors (1982-1986), then Nelson & Pope Engineers (1986-1999)
What do you do now and what are you planning for the future? I work, I love what I do. For fun I fish and ski and take my boat out on the LI sound.
One fun fact about you is: I took ballroom dancing lessons for my daughter's wedding.
Two words to describe your work environment: Friendly and Family
Three things on your bucket list: Heli Skiing in BC, Amalfi Coast, and Skiing the Alps
Favorite streaming series: Breaking Bad
Favorite movie: I'm easy to please, I like action movies.
Favorite book: I love spy novels Tom Clancy Series
Favorite vacation destination: I love to try new places, my favorite was Greece,
Santorini
If you could invite one person to dinner (living or dead, but not related to you) who would it be and where would you go? ? I would love a steak dinner with Teddy Roosevelt
Rules to live by in business: : Be friendly, be fair and be honest.
What is your DREAM job? (NOT your current job) Skiing Guide in Park City