Professional Profile: Cathy Dolan-Schweitzer 2017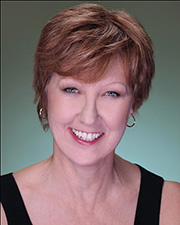 Cathy Dolan-Schweitzer
Name: Cathy Dolan-Schweitzer
Title: President
Company: Health Well Done
Location: Yonkers, NY
Birthplace: Bronx, NY
Family: Married with two step-daughters, ages (26) & (24) our dog Cali and cat Lola
College: Keene State College
First job unrelated to your current field: Teaching 7th grade to learning disabled children in the South Bronx
First job in current field: Project manager with Buckingham Hotel
What your firm does now and its plans? Health Well Done works with smart healthcare contractors who want to win more projects in a patient centric economy. We develop patient-driven strategies for optimal project implementation.
Hobbies: skiing, hiking, kayaking, golf and yoga
Favorite novel: "One Flew Over the Cuckoo's Nest"
Favorite film: "Overboard"
Keys to success: As a leader, I focus on the touchy-feely stuff no one likes to talk about. If you are involved in a project it's all about the people involved and communication.
Person(s) you most admire (outside of family): Kathy Silard, COO of Stamford Hospital
If you had to choose a different profession, what would it be? Yoga instructor