Professional Profile: Brian Tormey 2008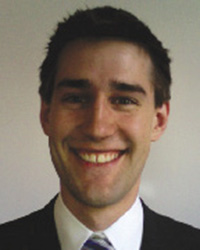 Brian Tormey - 2008
Name: Brian Tormey - 2008
Title: Executive Vice President
Company: TitleVest Agency, Inc.
Location: 44 Wall St., 10th Fl., New York, NY 10005
Birthplace: Dallas, Oregon
Family:
Married to Sarah Tormey; no children yet
College:
Vassar College
First job outside of finance:
Paralegal at Skadden, Arps, Slate, Meager & Flom LLP
First job in finance or allied field:
Title department supervisor at TitleVest Agency, Inc.
What do you do now and what are you planning for the future?
The TitleVest family of companies consists of TitleVest Agency, Inc., 1031Vest, LLC and InsureVest Brokerage, LLC: TitleVest is the leading provider of title insurance, 1031 tax-deferred exchange, cooperative apartment lien searches and related real estate services. TitleVest is a policy-issuing agent of six of the largest underwriters. 1031Vest is a leading Qualified Intermediary for IRC Section 1031 Tax-deferred Exchanges. InsureVest Brokerage LLC is a full service property and casualty insurance brokerage.
Hobbies:
Glass blowing, horseback riding, photography
Favorite book:
"The First Man" by Albert Camus
Person you admire most (outside of family):
My pastor
Keys to success:
Listening and outside-the-box thinking
If you had to choose another vocation what would it be?
Executive of a favorite charity