Professional Profile: Brandon Massey 2020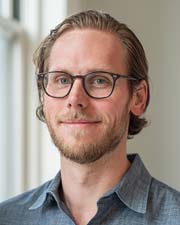 Brandon Massey
Name: Brandon Massey
Title: Senior Associate
Company: FXCollaborative
Location: New York, NY
Birthplace: Atlanta, GA
Education: Rhode Island School of Design; Bachelor of Architecture, Bachelor of Fine Art
First job: Lifeguard
First job in real estate or allied field: Framing houses
What do you do now and what are you planning for the future?:As a project architect and designer, I work on a diverse range of project types and scales, from urban design and architecture to product design. I collaborate with design teams, consultants, and clients to craft projects from initial idea to construction. Most recently I was project architect for the Statue of Liberty Museum on Liberty Island that opened in May of 2019. Internally I've served as co-chair of FXCollaborative's Associates Group for the last two years. This year I look forward to performing construction administration on the David Rockefeller Creative Arts Center. I'm also excited to see my team's winning entry to re-design the New York City Litter Bin come to street corners throughout the city.
How do you unwind from a busy day?:Cooking, working out, swimming, or playing water polo.
Favorite book or author: "Invisible Cities" by Italo Calvino; you can read this book several times and it is still great. Highly recommended vacation reading.
Favorite movie: Anything directed by Mike Nichols or Stanley Kubrick
Last song/album that you purchased/downloaded?:"Something Good" by Alt-j
One word to describe your work environment: Moving (to Brooklyn, which I'm excited about)
Rules to live by in business: The golden rule
If you could invite one person to dinner (living or dead, but not related to you) who would it be and where would you go?:Picnic in Prospect Park with Fredrick Law Olmstead, we would talk politics.
What is your DREAM job? (something other than your current job):Film director