Professional Profile: Beth Harrison 2021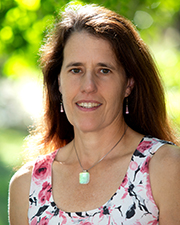 Beth Harrison
Name: Beth Harrison
Title: Marketing Director
Company: APD Engineering & Architecture, PLLC
Location: Victor, NY
Birthplace: Rochester, NY
Education: MBA - RIT, BS Liberal Arts - SUNY Potsdam
First job: Photographer - Watertown Daily Times
First job in real estate or allied field: Assistant to VP - LaBella Associates, P.C.
What do you do now and what are you planning for the future? I'm lucky to do a bit of everything and plan to keep my activities diverse.
How do you unwind from a busy day? Unwind. What's that?
Favorite book or author: Too many to list, let's say J.K. Rowling.
Favorite movie: "Life is Beautiful"
Last song/album that you purchased/downloaded? Hamilton Soundtrack
One word to describe your work environment: Open.
Rules to live by in business: Honesty comes first. Listen before speaking. Try and understand. Do your absolute best, or take a pass. Have a sense of humor!
If you could invite one person to dinner (living or dead, but not related to you) who would it be and where would you go? Reiner Klimke. I'd love to just hang out with him talk horses and training at his facility in Germany.
What is your DREAM job? (something other than your current job) Never a doubt, it's been to ride horses.