Professional Profile: Athenes Bauza 2022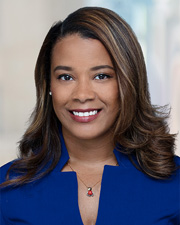 Athenes Bauza
Name: Athenes Bauza
Title: Business Development Director, Multifamily Rental Management
Company: FirstService Residential
Location: New York, NY
Birthplace: Brooklyn, NY
Education: B.A. History / Pre-Law Minor, Pace University
First job: Classic fast food high school job and summer administrative role in a small pest control office.
First job in real estate or allied field: Sales and leasing with Brown Harris Stevens for over a decade.
What do you do now and what are you planning for the future? Today, I'm responsible for overall growth of our multifamily rental business and increasing market share in NYC. I'm looking forward to developer partnership opportunities for 2022 and beyond.
What do you see as an emerging or dominant trend in real estate for 2022? The lack of rental inventory will continue pushing rates higher. Hopefully, pressures ease as large affordable housing and rental developments come online.
How do you unwind from a busy day? With two kids, we love our routine bath time followed by cozy story-time.
Favorite book or author: Gabriel Garcia Marquez
Favorite movie: "Atonement"
One word to describe your work environment: Collaborative
Rules to live by in business: Maintain open communication and focus on discovering solutions, not stalling, at a roadblock.
If you could invite one person to dinner (living or dead, but not related to you) who would it be and where would you go? I would love to tour Houston with Beyoncé! Dinner anywhere!
What is your DREAM job? (something other than your current job) To be an eternal student. There is always more to learn!