Professional Profile: Alen Gershkovich 2017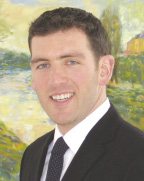 Alen Gershkovich
Name: Alen Gershkovich
Title: Principal
Company: Inspiron Construction Management
Location: 535 Eighth Ave., 12th Floor, New York, NY 10018
Birthplace: Russia
Education: Bachelor's degree in Industrial Economics from Union College, master's degree in Construction Management from New York University and master's degree in Business Administration in International Management from Union College
First job outside of real estate: Accenture Business Strategy Consulting
What do you do now and what are you planning for the future? I am currently the principal of Inspiron Construction Management. I plan to lead Inspiron towards continued growth as well as building an excellent client experience.
How do you unwind from a busy day? By enjoying time with my family and my kids.
Favorite book or author: "Atlas Shrugged" by Ayn Rand
Favorite movie: "Any Given Sunday"
Last song you purchased/downloaded? "Hotel California" by the Eagles
One word to describe your work environment: Focused and dedicated
Rules to live by in business: Be proactive, responsive, and show driven results.
What is your dream job? Exactly what I am doing now.