Professional Profile: Megan Holden 2022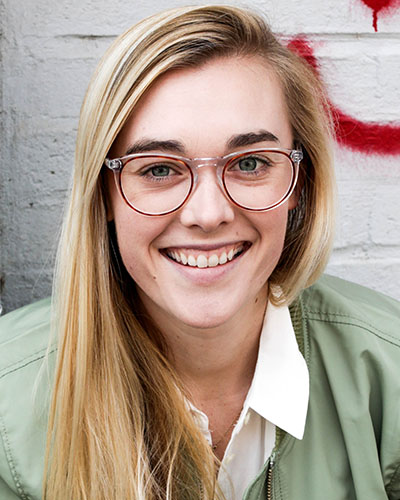 Megan Holden
Name: Megan Holden
Title: Firm Innovator
Company: //3877
Location: Brooklyn, NY
Birthplace: Harrisburg, PA
Education: Drexel University
First job: Babysitting
First job in real estate or allied field: Co-op at Nelson
What do you do now and what are you planning for the future? I work as an interior designer on high-end restaurants and unique breweries. In the future, I'd love to continue that work and push boundaries in those spaces, and perhaps also team up with a chef or brew team to develop a new brand to be a part of.
One word to describe your work environment: Airy/open
Two things on your bucket list: Visit Thailand and Japan, helicopter ride over NYC
Favorite vacation destination: Northern Lake George
Favorite book: Americanah by Chimamanda Ngozi Adichie
Favorite movie: Too many to choose from! Recent favorite "Everything Everywhere All At Once"
Favorite television show: I can't wait for the next season of "Great British Bake-Off"
Have you ever been told you look like someone famous? Who? Amanda Seyfried
If you could invite one person to dinner (living or dead, but NOT related to you) who would it be and where would you go? Sue Bird, a fun new speakeasy in Chelsea.
Rules to live by in business: Keep learning and evolving, from anyone you can. No one knows everything, so keep asking questions.
What is your DREAM job? (something other than your current job). To make up catchy jingles for random products