IREON New Member Profile: Vincent Malizia 2022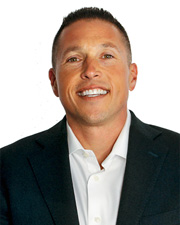 Vincent Malizia
Name: Vincent Malizia
Title: Vice President
Company: A1 Group
Location: 127 W 24th Street, 5th Floor, New York, NY
Birthplace: Port Jefferson, NY
Education: Bachelor's in business management St. Josephs College
First job: Port Jefferson Country Club picking up range balls.
First job in real estate or allied field: Construction
What do you do now and what are you planning for the future? I manage the operations and new business development for my company. Plan is to keep growing and building.
One word to describe your work environment: Busy
Two things on your bucket list: Visit every state in the U.S.; Take my family to Greece/Italy.
Three TV shows everyone should stream: "King of Queens," "Seinfeld," "The Office"
Favorite movie: "Old School"
Favorite book: Don't have just one
Favorite vacation destination: Naples, FL
Have you ever been told you look like someone famous? Paul Newman
If you could invite one person to dinner (living or dead, but NOT related to you) who would it be and where would you go? Kobe Bryant
Rules to live by in business: Treat all staff equal. Accounting team gets the same respect as the helpers on a crew.
What is your DREAM job? (NOT your current job) Sports broadcaster.