IREON New Member Profile: Miguel Munnlyn 2022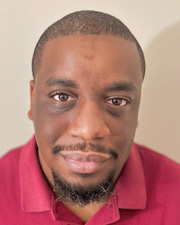 Miguel Munnlyn
Name: Miguel Munnlyn
Title: Facilities Manager
Company: aNu Facilities Company
Location: 247 West 37th Street, Suite #1206, New York, NY 10018
Birthplace: Brooklyn, NY
Education: Borough of Manhattan Community College - CUNY
First job: National Amusements, Whitestone Cinemas, concession stand
First job in real estate or allied field: Cohen & Steers Capital Management
What do you do now and what are you planning for the future? Facilities management, plans are to one day own my own facilities/project management firm.
One fun fact about you is: I'm an avid wrestling fan.
Two words to describe your work environment: Upbeat, challenging
Three things on your bucket list: 1) See Egypt. 2) See my daughter graduate college. 3) Shake Tyler Perry's hand.
Favorite streaming series: "Ozark"
Favorite movie: "The Warriors"
Favorite book: "6 Days in January" by William Frederick Cooper
Favorite vacation destination: I don't travel but I'd love to see The Maldives.
If you could invite one person to dinner (living or dead, but NOT related to you) who would it be and where would you go? Steve Harvey. Probably a soul food restaurant.
Rules to live by in business: Always put your best foot forward. Better to have tried and failed then to not have tried at all.
What is your DREAM job? (NOT your current job) I've always wanted to write children's books.